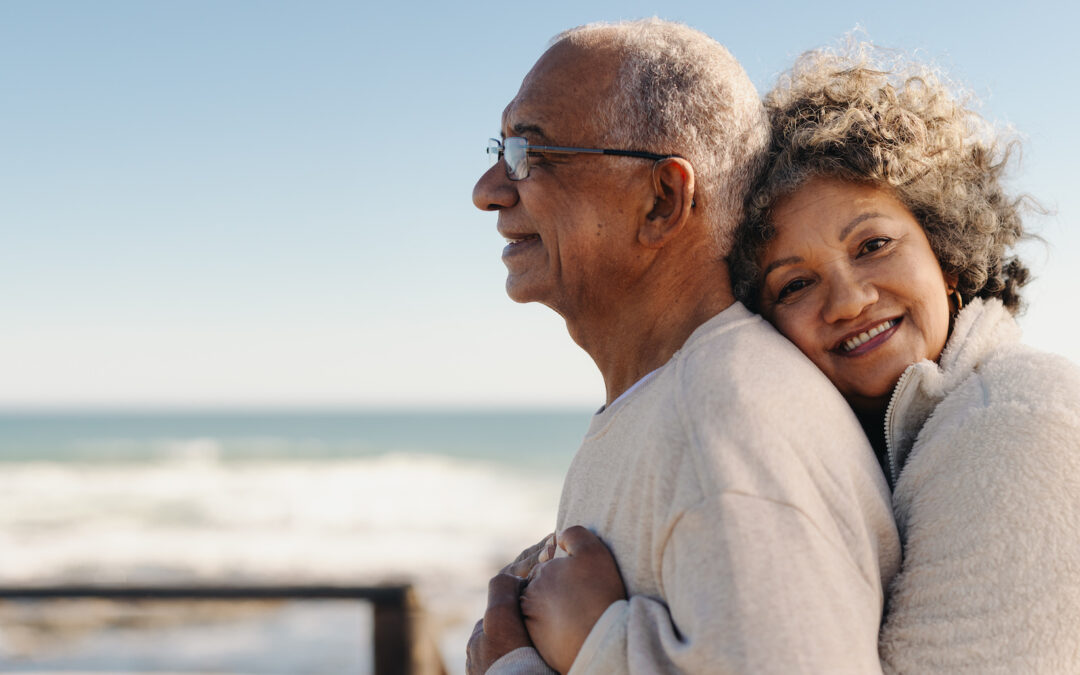 Too often, families are left unsure of the way forward when grieving the loss of a loved one, as plans for their final arrangements and corresponding finances are left unsettled before their passing. Taking a proactive approach to end-of-life planning can help ease...
Taking a proactive approach to end-of-life planning can help ease the burden on your family and support a smoother transition.
read more
Earlier this year, we partnered with Argentine artist Eugenia Mello to create illustrations that reflect the theme, Life insurance—an easy decision. As she so beautifully puts it, life insurance is "a multiplier of energy, where what you put in has the possibility ...
As Hispanic Heritage Month unfolds, we feel it's important to ensure that the Hispanic community understands and takes full advantage of the financial tools that can help safeguard their families' financial well-being. A key piece in that financial toolkit is life ...
Insurance professional and Mexican American Monica Rangel works hard to educate the Hispanic community about life insurance. The founder and CEO of Efficient Financial and Insurance Solutions in Brea, Calif., regularly helps members of her local community get life ...
Our 19th annual Life Insurance Awareness Month (LIAM) is here! Actress, producer, proud Puerto Rican, wife and mother Roselyn Sánchez joins us this September as LIAM Spokesperson to help educate others on the importance of getting life insurance. As a mom of two, ...
One million dollars seems like a lot of money, and for most of us, it really is. However, when it comes to life insurance, is a one-million-dollar life insurance policy enough? Is it too much? Let's look at what a million-dollar life insurance policy really means ...
Many exciting elements make up life as a newlywed, especially when you're just coming off the thrill of a wedding and honeymoon. You may be looking forward to settling into a new routine, while simultaneously aware that there are certain plans you need to make ...
With 106 million adults living with an uninsured or underinsured need gap, there is a chance you need more life insurance. Join Life Happens for a Twitter Chat during Life Insurance Awareness Month this September. You'll learn about all things life insurance from ...
End-of-life planning sounds like something you would do, well, toward the end of your life. But the reality is that no one knows what tomorrow will bring. If the worst were to happen, would your family know what bills were due and where to pay them? Would your ...
You may know Roselyn Sánchez as an actress, producer, proud Puerto Rican, wife and mother of two. But she's also a life insurance advocate, and this September, she'll join us as the spokesperson for Life Insurance Awareness Month (LIAM), coordinated by Life ...
The United States of America has a dynamic, diverse population. In fact, our diversity is part of what makes us a strong, vibrant nation. Included in our country's unique culture are the Asian American and Pacific Islander (AAPI) communities. Here is a brief AAPI ...
When you decided to go into business for yourself, your first thoughts were most likely excited ideas of what could go right: more freedom, happy customers, increased earning potential. However, your later thoughts may have turned to what could go wrong as well. ...
The 2022 Insurance Barometer Study, conducted annually by Life Happens and LIMRA, reveals that financial security is a concern for all generations, but one that can be addressed with a stronger understanding of life insurance and its value. Life insurance provides ...