Join the
only

nonprofit organization in the life insurance industry focused on educating consumers
Life Happens only exists with your support
We appreciate our partners' commitment to our
mission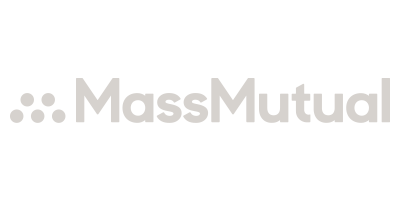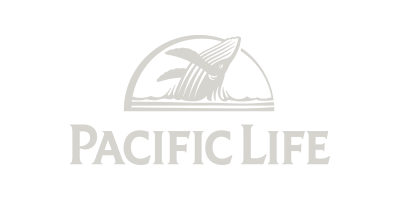 Become a Top Supporter today!














Life Happens was founded in 1994 by industry leaders who recognized the need to provide consumers with educational information about life insurance and related products.
Life Happens is the trusted source for unbiased information about the importance of life insurance, disability insurance, long-term care insurance and annuities in a sound financial plan.
We fulfill our mission in two ways:
by sharing our educational message via our website, press coverage and social media so we can directly reach the greatest number of people possible
by partnering with insurance companies like yours to share the content and messages with your producers and directly with your customers.
We support insurance companies, agencies and industry associations of all sizes. We like to think of Life Happens as an extension of your company's marketing and communications team, so that you can focus on specific initiatives while we prepare the market with general awareness.
Our work would not be possible without our partners. Because of your support, we're able to coordinate three major annual awareness campaigns and conduct industry research with far-reaching impacts, helping more people get the insurance coverage they need.
Your partnership also supports two consumer-facing programs that show the true power of insurance products: Real Life Stories and the Life Lessons Scholarship Program.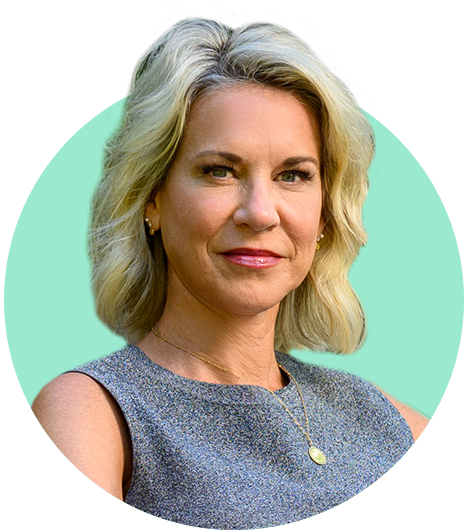 Jeanie Kazemier
Real Life Story
When Jeanie's husband, Tom, was tragically killed in a snowmobiling accident at just 45, his life insurance did everything he planned for it to do.
Taylor Bush
2022 Life Lessons Scholarship Recipient
Taylor's dad passed away in 2020 without life insurance. The Life Lessons Scholarship is helping her continue her education at Virginia Commonwealth University.
Learn more about our impact in our latest annual report
LIFE HAPPENS CONTENT LIBRARY
Our educational marketing content is at the core of what we do, and only partners have access to our resources. We create hundreds of new assets each year to educate consumers, including flyers, email templates, videos, social media graphics and calendars, animations and more.
As a partner company, you can also customize this content to meet your branding and compliance needs. Life Happens' creative team will take care of all modifications on your behalf, incorporating brand colors, logos, fonts, disclaimers, etc. as requested, depending on partnership tier.
Only partner companies can participate in our campaigns and gain access to our campaign themes, activations and suites of content. As a partner company, you also receive customized campaign webinars for your marketing team.
Life Insurance Awareness Month
Insure Your Love
Disability Insurance Awareness Month
CONSUMER EDUCATION PROGRAMS
Top partner companies receive the opportunity to customize and co-brand a Real Life Story that highlights one of their producers.
This includes help sourcing the story, a full video production featuring the producer and client with Life Happens' in-house video team, as well as the creation of additional assets like flyers, email templates and graphics that share the story.
Partner companies also receive access to a selection of Life Happens' previous and current Real Life Stories participants, who can serve as speakers at your company's events, conferences, webinars, etc. (with an agreed honorarium) and share their stories firsthand.
As a partner, you'll gain access to the full Barometer Study and supplemental reports. Top partner companies receive the opportunity to conduct ad hoc joint research studies with Life Happens, gaining third-party credibility and potential media coverage.
Partner companies are featured on Life Happens' publications, including lifehappens.org, our annual report, educational blog posts and more.
Learn more about partnership with Life Happens
Partnership with Life Happens is based on a tiered structure with increasing benefits, access to content and customization.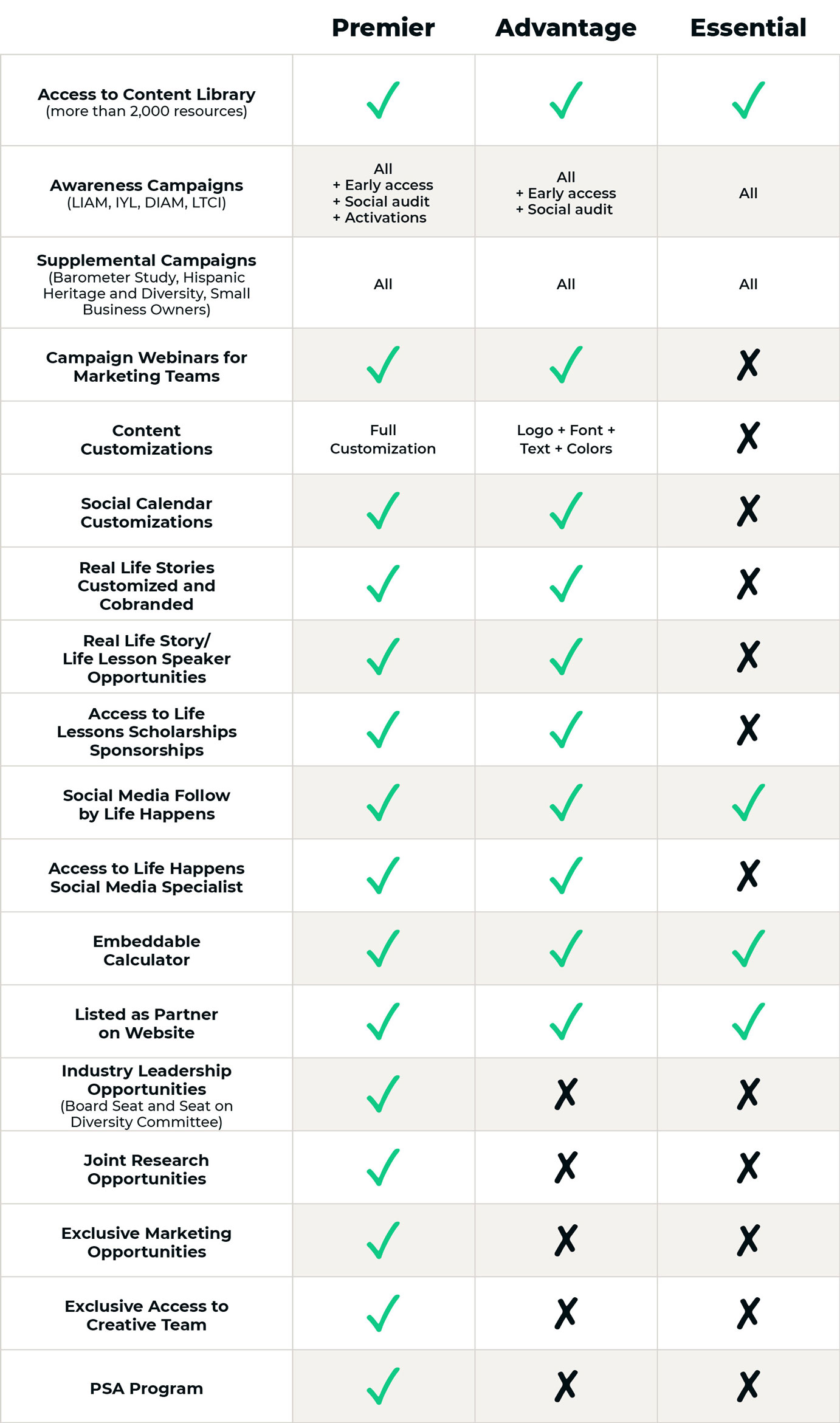 Interested in becoming a partner?
Contact partnerships@lifehappens.org to learn more about discounts offered to first-time partners. We focus on partnerships with life insurance carriers, wholesalers and marketing organizations.