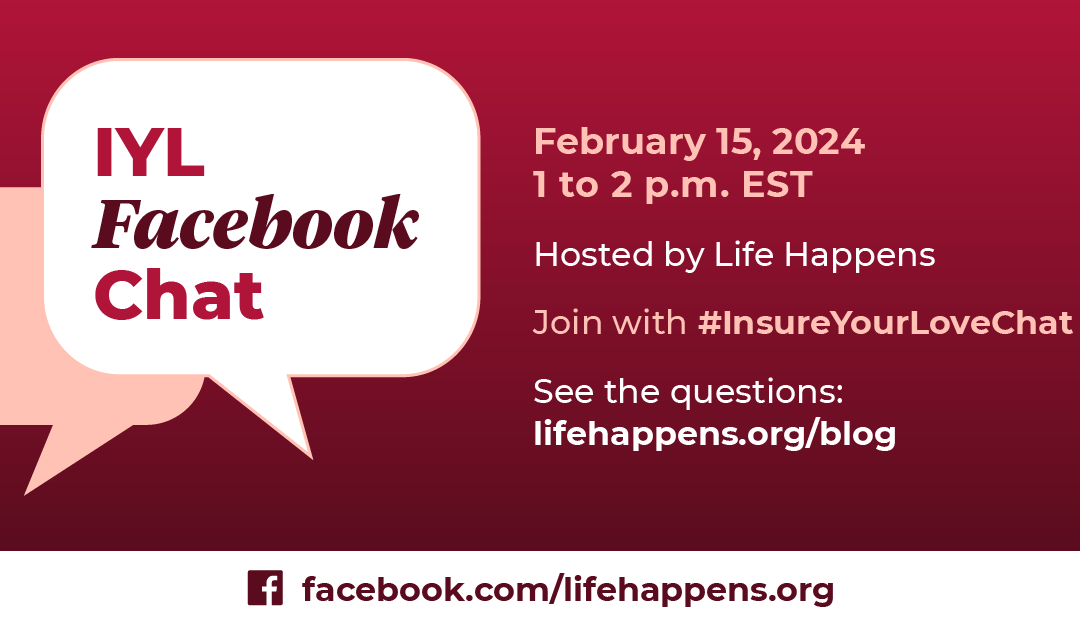 Join Life Happens for a Facebook Chat during Insure Your Love month this February. We'll discuss all things life insurance and love! Date: Thursday, February 15 from 1 to 2 p.m. ET Where: Join us on Facebook using your personal handle or your company's handle....
Join us for the Insure Your Love Facebook Chat on Thursday, February 15, 2024, at 1 p.m. E. We'll discuss all things life insurance and love!
read more
Life Happens' 20th annual Life Insurance Awareness Month (LIAM) is officially here! This September marks the 20th anniversary of our biggest campaign, and we're celebrating all month long.
As an entrepreneur, you already know that many risks and uncertainties come with running a business. However, there is one crucial element that often goes overlooked in many entrepreneurs' business plans: life insurance.
If you currently have a term life insurance policy, you may be wondering if it's possible to make the switch to permanent life insurance. The good news is you can, but there are some important factors to consider first.
Join Life Happens for a Facebook Chat during Life Insurance Awareness Month this September. We'll discuss all things life insurance and living benefits!
If someone depends on you, chances are you need life insurance. Why, then, do fewer women own life insurance than men? There are some misconceptions that prevent women from getting the coverage they need.
While getting disability insurance with a pre-existing condition can prove more challenging, it's still possible to qualify for coverage.
Using both annuities and life insurance as part of your retirement strategy can give you income during your retired years, as well as a death benefit after you die.
Life insurance may not seem like a priority right now, especially with competing financial concerns. But being a young adult means you're entering a new stage of life. Here are a few reasons to consider purchasing life insurance now as a college graduate.
While Asian Americans represent the race and ethnic group with the smallest life insurance need-gap—35% say they need life insurance or more of it—that still represents 5 million people in the AAPI community who need more coverage.
Mike's life changed forever when he was hit by a drunk driver while crossing the street. Fortunately, he had disability insurance when he needed it most.
For single moms, 52% of those with life insurance feel financially secure vs. just 30% of those who don't have it.
Are you considering a new job opportunity? If so, you're not alone. The average employee stays at a job for just over four years, so people of all ages will likely see a job change at least several times in their lifetime. Whether it's a voluntary move, switching ...