Real Life Stories
See the real impact of having insurance coverage
Hear from real families and individuals who had life insurance, disability insurance, long-term care insurance or annuities when it mattered most.
Whether it was paying for the funeral of a loved one, being able to stay in their home, setting aside money for college, keeping a business going or covering the cost of medical bills—insurance helped ease their financial burden.
Jeanie and Tom had an idyllic life: a strong marriage and two children. But when Tom was tragically killed in a snowmobiling accident at just 45, the world collapsed for Jeanie and the kids. Grief overwhelmed them, but thanks to Tom's life insurance, financial tragedy did not.
Asia Schroeder first experienced the power of life insurance when her first husband, Peter, died in the line of duty. Later, she experienced living benefits when her family used the cash value to fund their gym. Throughout her lifetime, life insurance has provided her family with financial support.
It's a True Financial Lifeline
For Sara Mathews Dixon, life insurance has meant she and her three children don't have to worry financially while grappling with the sudden loss of their husband and father from a heart arrhythmia.
A Life Changed, a Lifestyle Remains
Scott Rider's healthy life changed when he was diagnosed with Parkinson's at just 47. Fortunately, he purchased disability insurance when he was just starting out and increased it as his salary grew, which enabled him and his family to maintain the lifestyle they've always known.
I thought it was ridiculous we were wasting money on life insurance, being young and healthy, but I couldn't have been more wrong.
Jeanie Kazemier whose husband died at 45 in an accident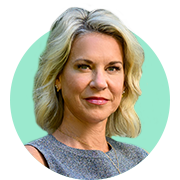 Have you benefited from insurance?
Submit your story to be featured here and help more people get the coverage they need.