So many people get down on Millennials, telling them they are doing just about everything wrong. That's why when Life Happens and LIMRA did a joint Twitter chat for Life Insurance Awareness Month #LIAM18Chats, people had a lot of good insight and some great advice for Millennials about how to think about life insurance.
We discussed an important issue—the fact that 44% of Millennials overestimate the cost of life insurance for a healthy 30-year-old by five times (2018 Insurance Barometer Study by Life Happens and LIMRA).
We LOVED Jena Kennedy's way of thinking about its cost. Maybe a life insurance company will just take her up on it.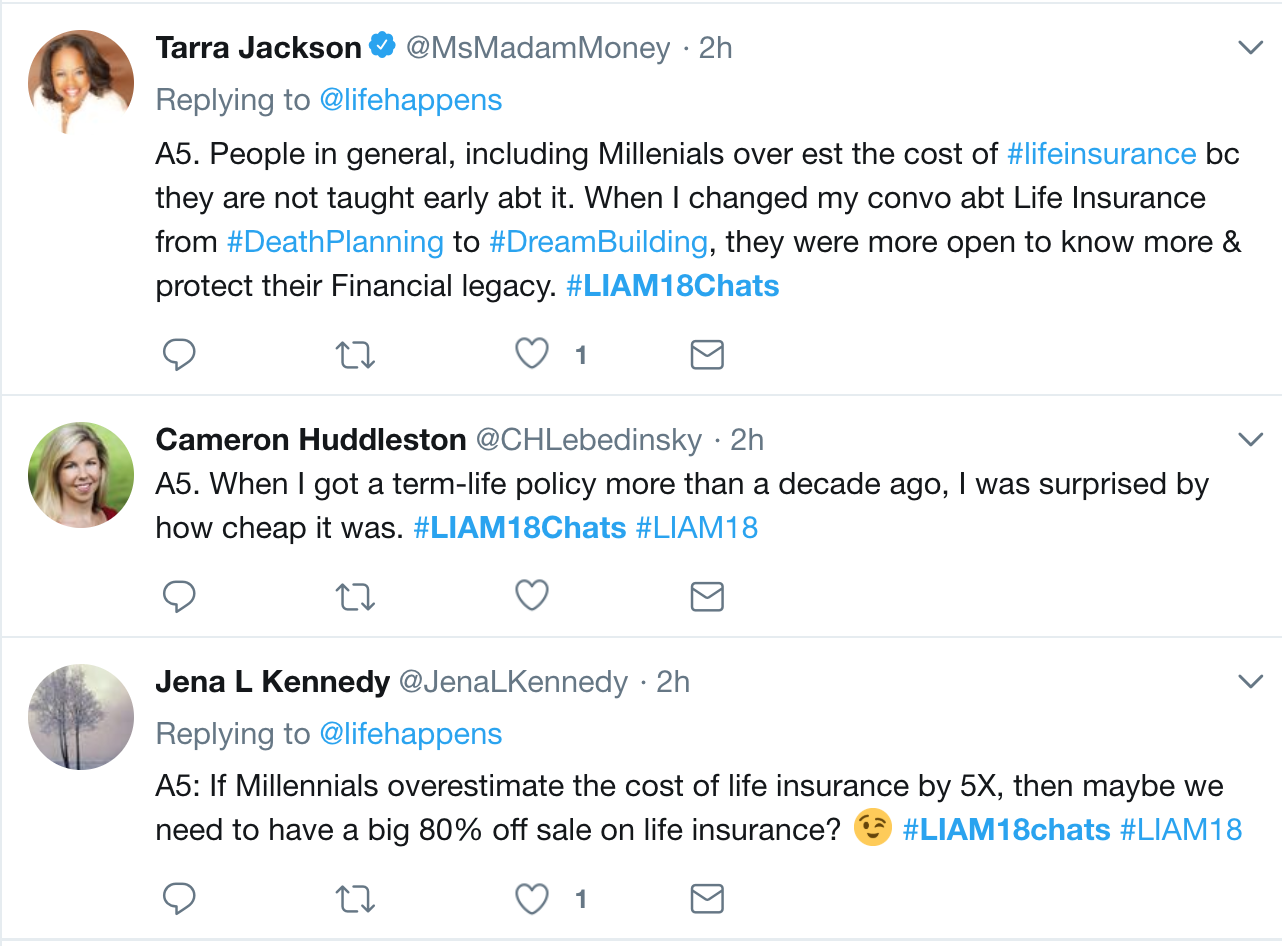 And here's where being "wrong" is OK, according to Ilyce Glink.

Jaime Kalamarides had thoughtful advice for those freelancing and part of the Gig Economy, who may not be getting even basic coverage through an employer: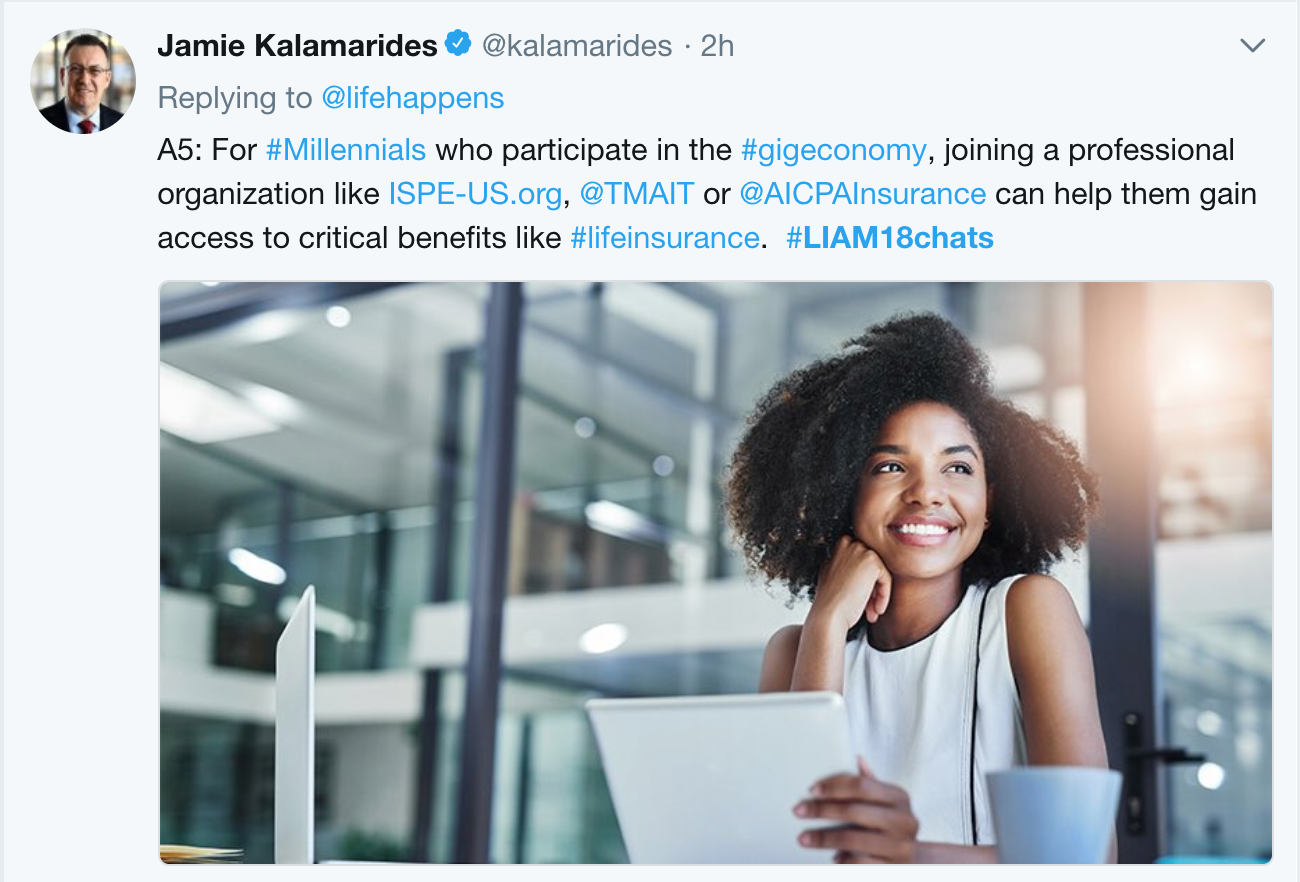 LIMRA points out Millennials ARE hip to getting help–more than their elders. Good for them. NAIFA's tweet has a great solution if you don't have an advisor currently and you can also find someone in your area using our Agent Locator.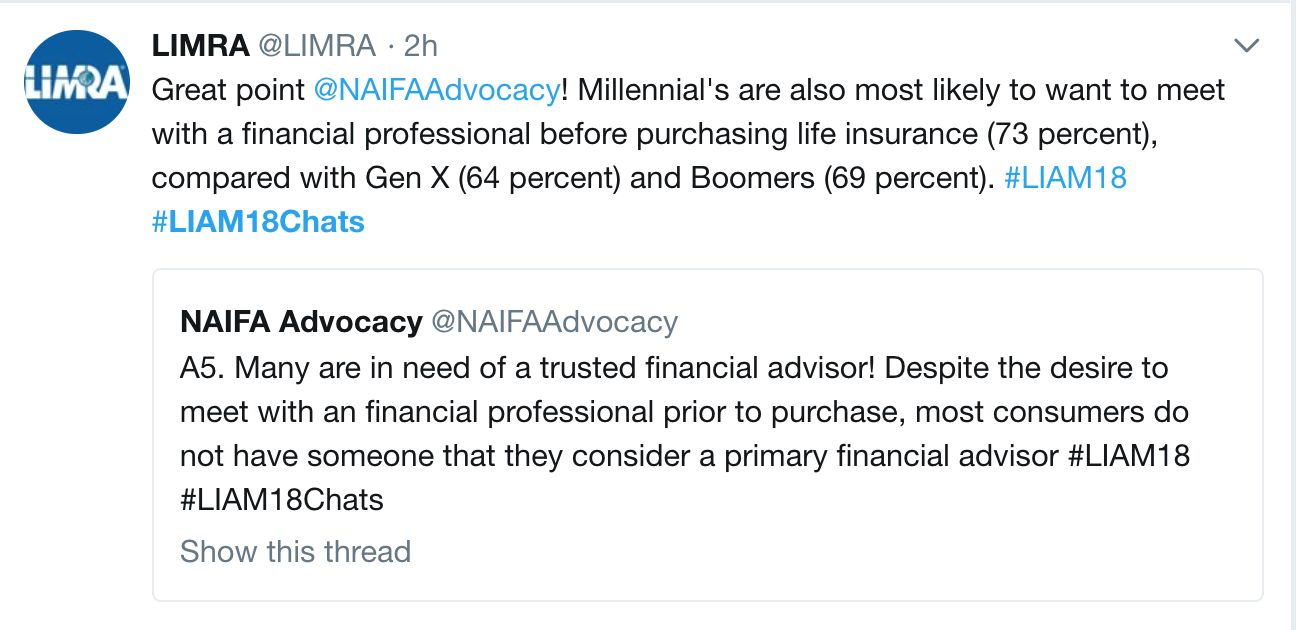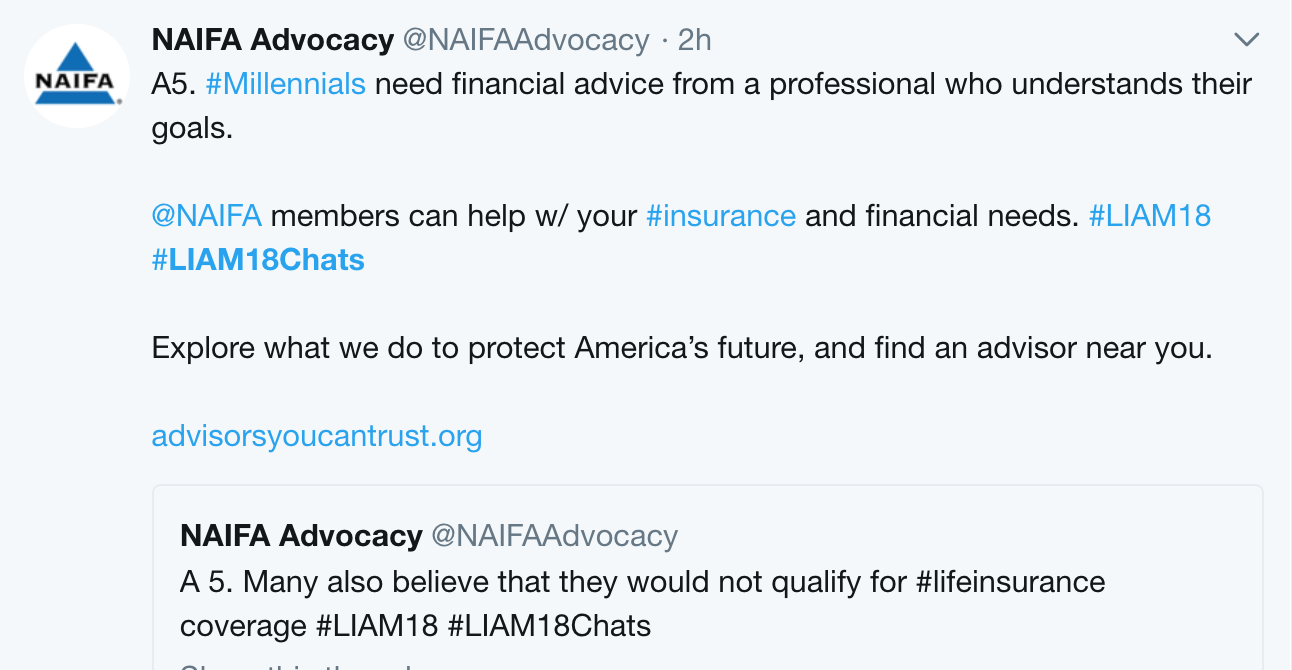 And if you want the best reason of all to find that "80% off bargain," ACLI's advice is spot on.

Want to see more of the great stuff that went on, then head over to Twitter and the #LIAM18Chats hashtag. Have a great Life Insurance Awareness Month by getting that coverage—now!