Life Happens' nonprofit mission to educate consumers about the importance of life insurance in a sound financial plan is always front and center. But during the COVID pandemic, it has become even more critical.
The silver lining is that our new research, "Life's New Appreciations," shows the pandemic has made Americans more interested in life insurance: 55% of respondents said this past year was the first time they spoke with a loved one about life insurance.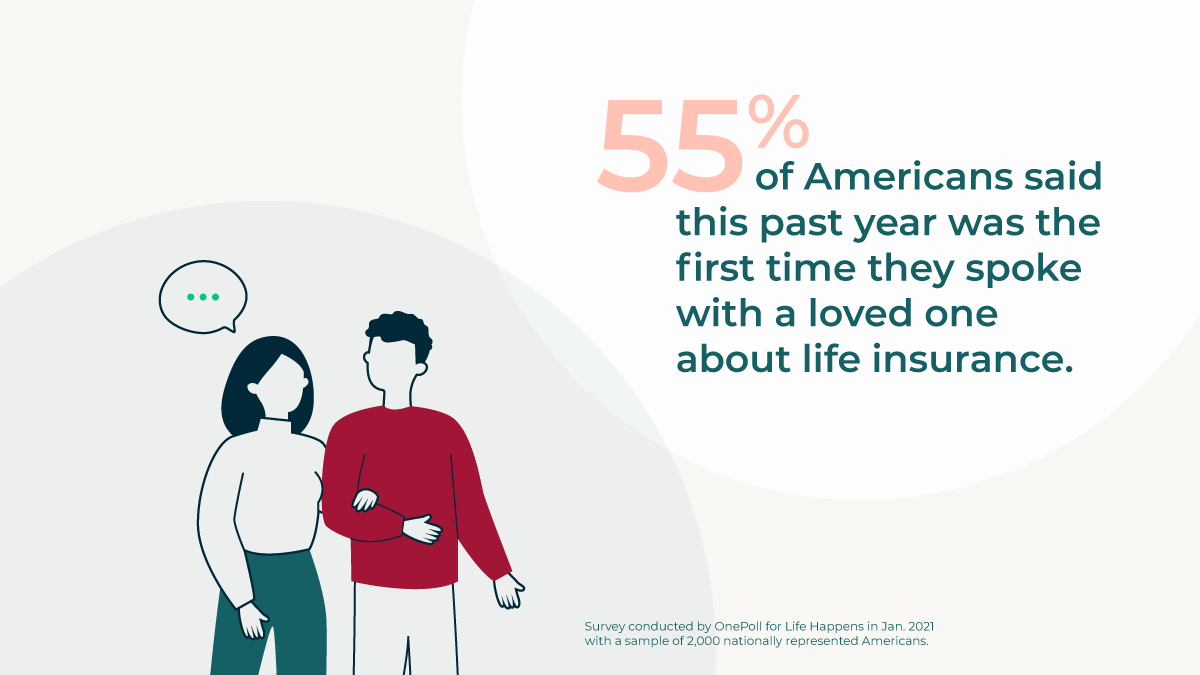 Insure Your Love and Protecting Families
That's why our national consumer awareness campaigns, like February's Insure Your Love, are focused on helping people understand their need for life insurance and take action on it.
This year, our Insure Your Love campaign coincides with the launch of an industry-facing resource initiative called Help Protect Our Families. Together with six other industry associations—ACLI, Finseca, LIMRA, MDRT, NAIFA and NAILBA—we are committed to helping carriers and financial professionals address the life insurance coverage gap.
We invite you to explore all the resources available to you and the professionals you work with to help the 60 million Americans who are uninsured or underinsured (LIMRA). The pandemic has clearly shown us how important this work is.
» Help Protect Our Families industry resources
» Life Happens Pro – our complete library of consumer resources for companies
» Insure Your Love consumer resources for companies